NowPlayingNashville.com | HowToPlayNashville Blog | Contests | Presale Offers and Discounts | Submit an Event | Subscribe
---
Las Meninas, written by Lynn Nottage, is based on the true story of the illicit romance between Queen Marie-Therese and her African servant, Nabo, a dwarf from Dahomey, and the hilarious consequences that scandalized the French court. DETAILS
---
Theatre | Rosa Parks and the Montgomery Bus Boycott
Nashville Children's Theatre | February 25-March 13
December 1, 1955, Montgomery, Alabama. Rosa Parks, a black woman, refuses to surrender her seat on a public bus to a white man.  Her arrest proved to be a tipping point in American history, inspiring Montgomery's African-American citizens to organize in non-violent protest under the leadership of a new young pastor, Dr. Martin Luther King, Jr. 60 years after the Montgomery Bus Boycott, Rosa Parks is remembered as "The Mother of the Civil Rights Movement." With deep intensity and uplifting songs of the struggle, this play tells her uniquely moving American story. DETAILS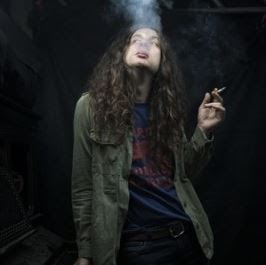 Music | Kurt Vile & The Violators with Xylouris White
Marathon Music Works | Thursday, February 25 at 9:00 p.m.
Kurt Vile brings his band the Violators to Marathon Music Works in support of his sixth studio album,b'lieve i'm goin down, considered by many to be one of the best rock albums of 2015. A founding and former member of The War on Drugs, Vile's show was originally scheduled for Exit/In. Tickets went so fast, it had to be moved to the much larger Marathon Music Works. DETAILS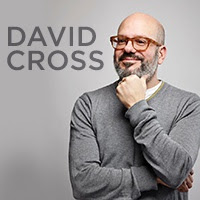 TPAC-James K. Polk Theatre | Friday, February 26 at 8:00 p.m.
Named one of the Top 100 Stand-Up Comedians of All Time by Comedy Central, Cross brings his "Making America Great Again!" tour to Nashville. He last toured in 2009 with a solo stand-up show in support of his New York Times Bestseller, I Drink for a Reason.  His comedy special, David Cross: The Pride is Back,  was named one of the 25 best stand-up comedy specials and concert films of all time by Rolling Stone. DETAILS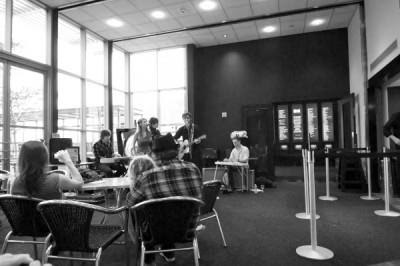 Music | Music at the Frist: Grant Ferris
Frist Center for the Visual Arts | Friday, February 26 at 6:00 p.m.
Grant Ferris, a Nashville-based guitarist, composer, and songwriter, holds a master's degree in Classical Guitar Performance from the San Francisco Conservatory of Music, where he received a scholarship to study under David Tanenbaum. He also earned a Bachelor of Music degree from the University of Denver and was the first recipient of the Helen M. Garrett Award for the Outstanding Graduating Classical Guitarist. DETAILS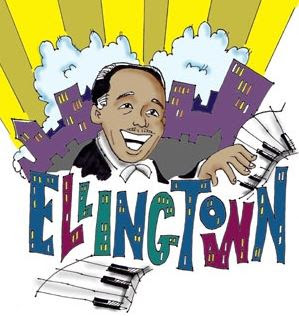 Family Fun | Puppet Truck Presents Ellingtown
Nashville Public Library
Donelson Branch | Saturday, February 27 at 10:30 a.m.
Hadley Park | Saturday, February 27 at 2:30 p.m.
Join Duke Ellington, the great master of Jazz as he takes us on a musical journey with puppets of all sorts in this special presentation produced by the Nashville Jazz Workshop in cooperation with Wishing Chair Productions!
DONELSON DETAILS
HADLEY PARK DETAILS
Music | Tommy Emmanuel with Special Guest Paul Thorn
Ryman Auditorium | Saturday, February 27 at 8:00 p.m.
A master technician, Emmanuel started professionally at age 6, rising through the ranks as a studio player and member of several Australian rock bands before he set off on a solo career. One of only five musicians handpicked by his mentor, Chet Atkins, as a Certified Guitar Player (CGP), he's piled up numerous accolades, including two Grammy nominations, two ARIA Awards from the Australian Recording Industry Association (the Aussie equivalent of the Recording Academy) and repeated honors in the Guitar Player magazine reader's poll. DETAILS
Music | Boom Bap featuring Nu-Mark
The Basement East | Saturday, February 27 at 9:00 p.m.
Nu-Mark's refined music production and live showmanship regard him as one of the most innovative DJ's in music culture. As an original member of the critically acclaimed, gold-selling Hip-Hop outfit, Jurassic 5, DJ Nu-Mark graced the group with precision production and cutting edge stage routines. He is best known for his production on the raw anthem "What's Golden." In 2013, J5 reunited with a staggering performance at Coachella which featured a gigantic turntable designed and manipulated by Nu-Mark. DETAILS
Film + Fundraisers | A Red Carpet Evening: Benefitting the Belcourt and Celebrating the Movies
War Memorial Auditorium | Sunday, February 28 at 7:00 p.m.
Join film fans on Hollywood's biggest night to watch The Oscars on the big screen! For one time only, the event moves from the Belcourt to another historic Nashville location, the War Memorial Auditorium, while the Belcourt is under renovation and construction. Now entering its 15th year, the event is regularly a sell-out. Walk the red carpet, and enjoy a sumptuous spread of food and drink, a fun silent auction, a glamorous VIP lounge—and lots of movie buzz. DETAILS
Family Fun | Leap Day at the Ballet
The Martin Center for Nashville Ballet |Monday, February 29 at 10:00 a.m.
Join Nashville Ballet for an energetic and humorous performance of the children's classic "Jump, Frog, Jump" by Robert Kalan on Leap Day 2016. This fully narrated and interactive ballet incorporates the audience as they instruct the frog to jump for his safety! All ages are welcome to "jump on in" and enjoy this fun-filled adventure of friendship and frogs. No RSVP necessary. DETAILS
Music + Fundraiser | 11th Annual "The Greatest Show Ever" with Marcus Hummon and More
3rd and Lindsley Bar and Grill |Wednesday, March 2 at 7:30 p.m.
Nashville songwriters and performers unite to create incredible impersonations of  beloved musicians who "return from the dead" to support Holy Cross Hospice, which provides palliative care to people living with HIV/AIDS in Gabarone Botswana. Marcus Hummon hosts a stellar cast including Elvis and Freddie Mercury. DETAILS

Mark Your Calendars: The Big Payback is May 3, 2016
The countdown is on for Middle Tennessee's largest online giving day, The Big Payback! Last year, more than 14,435 donors came together in a big way to "pay back" nonprofits, schools religious institutions, raising more than $2.65 million for the community in 24 hours. In 2016, let's show everyone just how generous Middle Tennessee residents are when we support each other.
If you are a representative or member of a Middle Tennessee nonprofit, religious institution or school and have not yet registered to participate, do so now!
How To Play Nashville | On the Blog
Presales, Discounts, Onsales and Giveaways
Discount Tickets + Presale Offers
Goo Goo Dolls at Ascend Amphitheater
Ray LaMontagne at Ascend Amphitheater
Nahko and Medicine for the People at Mercy Lounge
Paint Nites at Various Locations
George Thorogood & The Destroyers (

Mon, 3/7

) Ryman Auditorium
Who's Bad: The Ultimate Michael Jackson Tribute (

Sat, 03/05

) Cannery Ballroom
Paul Simon (2 dates) at Ryman Auditorium
Chris Tucker at Nashville Municipal Auditorium
Ray LaMontagne: The Ouroboros Tour at Ascend Amphitheater
Goo Goo Dolls at Ascend Amphitheater
Jim Gaffigan at Bridgestone Arena
1st Annual Billy Block Day at 3rd and Lindsley
Nahko and Medicine for the People at Mercy Lounge
Damien Jurado with Ben Abraham at Mercy Lounge